Extend Your Reach. Sharpen Your Focus.
Introducing new feature enhancements to help you work smarter and go further with Convio® Luminate™.


Optimize Your
Online Marketing

A variety of updates to Luminate Online will help you
design and execute more powerful campaigns and
raise more money.

Learn More

Make the Most of Every Fundraising Opportunity

Luminate CRM continues to improve your bottom line
with increased efficiency and improved tools for
collecting gifts.

Learn More

Engage, Empower
and Inspire

Create even better TeamRaiser™ experiences for Champions, Event Managers and participants.

Learn More
<
>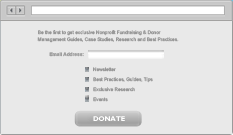 Design and execute more powerful campaigns for your mission and raise more money.
Quickly Test for Mobile Readability
Our new Preview for Mobile & Desktop Email Clients makes it easy to see how your email will look across the latest mobile devices and email clients before you send, and make improvements to boost your response rates.
Learn More »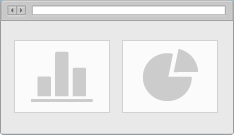 Improve your bottom line with increased efficiency and improved tools for collecting gifts.
Every Dollar Captured
It's easier than ever for donors to keep track of their pledge commitments. Our new Automated Pledge Recalculation feature recalculates a donor's payment schedule, should they over or under pay any of their commitments.
Learn More »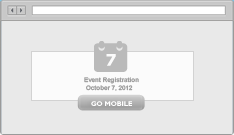 Create even better experiences for champions, event managers and participants.
Join the Conversation
Community is your hub for everything you need to know about the upcoming Summer 2012 Release. Visit Community Now »
Not a member? No problem, contact us at support@convio.com for your login details. In addition to the great information
you'll learn about the Summer 2012 release, you can also connect, network and learn from your peers.
Get The Details
We've provided a variety of materials to help you get the most from our latest release.
Release Dates
Find out when the Convio Luminate release will become available to you.
Download Now
Release Overview
Read a brief summary of each of the enhancements included in this release.
Download Now
Feature Summary Documents
Read detailed descriptions of each feature enhancement.
Learn More